FERON
Innovative & customer-oriented by tradition
We are a family-owned company and market and technology leader in selected segments of paper, plastic and metal foil coating. Our customers appreciate our strength of innovation, conscientiousness and reliability. Using high levels of expertise, we develop custom foil solutions for more efficient production processes. With us, quality is more than a promise: it makes a lasting contribution to the success of our customers.
Optimum results can only be achieved through consistent customer proximity, close cooperation, high levels of professional expertise and the firm will to make the challenges of our customers our own. You can count on that.
Feron history
Our company history goes back to the 1930s. Since then we have undergone consistent development and will continue to do so in the future.
1930

1934

Foundation of W. A. Féron paperbag-factory

1940
1950
1960

1960

Mr. Bertold Féron joins the company

1970

1970

Move to the present premises in Hammerbenden

1975

Takeover of the company of Bernsau

Entry into aluminium packaging

1980

1980

Foundation of our R&D division

1990
2000

2001

Start of construction of Plant II

in Talbenden

2003

Inauguration of Plant II

in Talbenden

2004

Start of production

in Talbenden

2007

Mrs. Astrid Féron

joins the management board

2010

2010

Decision to expand Plant II

in Talbenden

2012

Commissioning of the new strip cutting machine with integrated lubrication system

2013

Commissioning of a second coating plant in Plant II

under cleanroom conditions

2019

Purchase property Talbenden 17

with production and office building

2020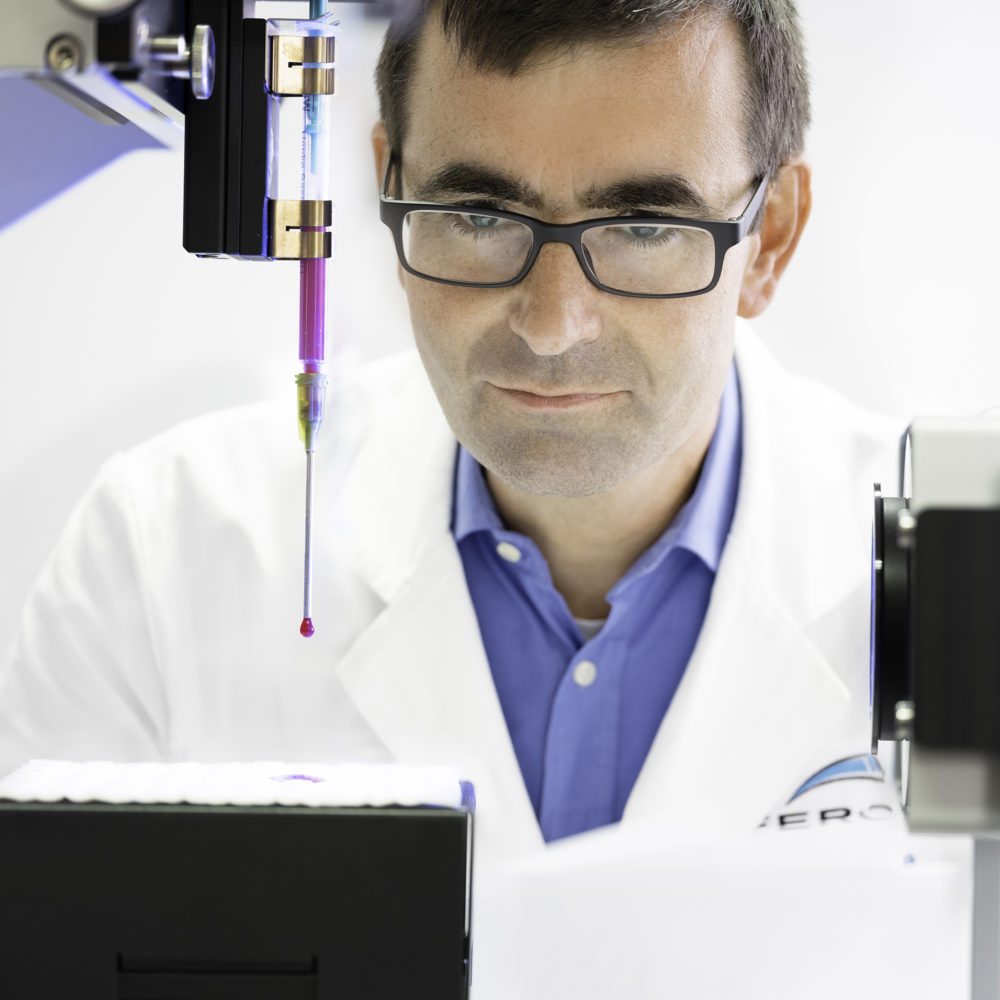 Research and development
Individual solutions from the idea to process engineering
Research and development work is one of the central pillars of our company.
A highly qualified team is using state-of-the-art technologies – directly at our company headquarters. The distances between R & D, production, sales and our customers are very short. This allows us to meet individual requirements promptly, frictionless and in high quality.
Our focus is on lacquer and adhesive technology in combination with all conceivable substrates such as aluminium, plastics and paper. With our extensive expertise and decades of experience, we are in a position to offer customers tailor-made solutions.
More about research & development at Féron
Quality management
Our quality is based on many pillars.
Process-oriented action leads to synergy effects that are used to the benefit of our customers, our workforce and the growth of our company. The management system is an indispensable instrument in this for successfully implementing our quality standards in all areas of the company.
Learn more about our extensive quality management.
Download (PDF):
Environment
We take our responsibility for people and the environment seriously and act according to this. This is why we prefer environmentally friendly materials and try to use mainly water-based lacquers in all areas. In our production we use thermal and regenerative post-combustion systems, thus protecting the environment and ensuring an optimised energy balance. All materials used by us are regularly checked for compliance to new legal regulations.
With our suppliers, we prefer those who are ecologically forward-looking and socially responsible. We minimise packaging waste by consistently recommending reusable packaging to our business partners for the transport and further processing of our products.
People
Our employees – our key to success
People are our greatest asset. Knowing this, we try to tap the potential of our employees in the best possible way according to the following principle:
A company is only successful if all employees have the opportunity to contribute their talents and achievements, providing greatest possible satisfaction for our customers.
Every single one of us has an important share in our success. This success is documented by a large number of long-term business relationships with customers.
Careers
Chances of success at Féron
Get to know us as an innovative and dynamic employer!
The following links inform you about career entry opportunities and vacancies. We would also like to encourage you to send us an unsolicited application. Here too there are a chances of success.
What we offer you
early assumption of responsibility in our modern managed company
good professional and personal development opportunities
teamwork
flexible working hours
attractive additional benefits and employer-funded pension
Have we aroused your curiosity? We'd like that.